Reaching millions of potential customers those costs absolutely nothing.
Promoting business with details and even flexibility to hold discussions on it to draw customer attention.
Open communication with existing and expected leads through posts and messages.
All of these are fairly just a few benefits you can enjoy with the biggest social network right now, Facebook.
Anyone wondering about this huge emperor's main castle will find our today's discussion quite helpful.
Yes, we are here to tell you about Facebook headquarters and that includes address, individuals involved, answers to your most asked questions, and whatnot.
So, make sure you stay till the end!
Overall Information of Facebook Headquarters
| | |
| --- | --- |
| Category | Information |
| Headquarter | 1 Hacker Way, Menlo Park, California, United States. |
| Zip Code | 94025 |
| Founding Date | 4 February 2004 |
| Founding Place | Cambridge, Massachusetts |
| Founders Name | Mark Zuckerberg, Eduardo Saverin, Andrew McCollum, Dustin Moskovitz & Chris Hughes. |
Where is Facebook Headquarters Located?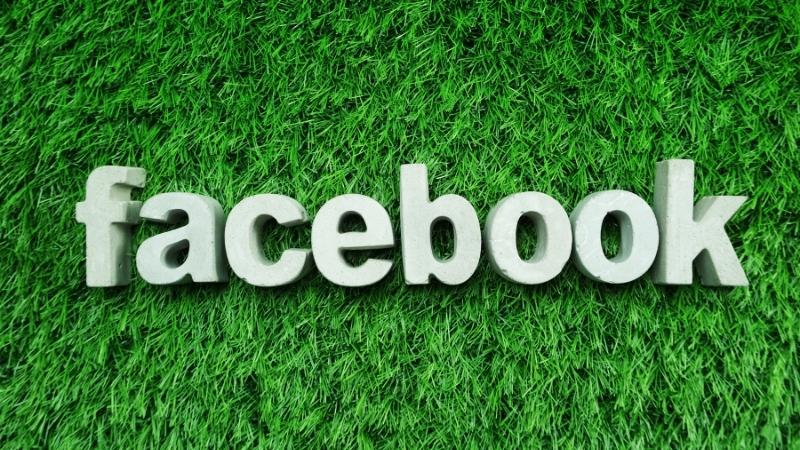 The headquarter of Facebook is in Menlo Park, which is located in California. But there are 35 countries almost that have many Facebook offices located across them.
And to be specific, there are 85 locations for these offices under Facebook. Among all, the most significant locations are Austin, Cambridge, and Hyderabad.
The very first office that Mark Zuckerberg used for Facebook was actually a rented small house located in California.
About alto former Facebook headquarters, it was established in 2004. And then after experiencing massive success, the Facebook former headquarters alto was left. It then relocated to 1 Hacker Way, inside Menlo Park, which is situated in California.
Unlike the small size of Facebook's former headquarters, this one was huge, taking more than 400 thousand square ft of area. Also, Frank Gehry, the world-famous architect came up with the design of this main office space. And 15 local artists helped him to come up with the design.
Around 39,651 employees are working under Facebook with the company's main vision of making it a collaboration success for everyone associated with the organization. Let's find out the Facebook headquarters address and phone number.
The Address for Facebook Corporate Headquarters
| Contact Purpose | Address |
| --- | --- |
| For Physical Mail to Facebook Headquarters | 1 Hacker W Menlo Park CA 94025, USA |
| For Mailing a Parcel to Facebook Board of Directors | Facebook Corporate Secretary 1601, Willow Road, Menlo Park, CA 94025 |
Other Facebook Headquarters Contact Details:
Facebook Headquarters Phone Number: You can call Facebook headquarters at +1 650-853-1300.
Facebook Headquarters Email: You can send mail to the Facebook headquarters in California at info@facebookmail.com.
Facebook Customer Support: You can visit the official website if you are needing support from customer service providers or want to file any complaints.
List of All Available Facebook Headquarters
Country
Full Address
Australia
720 Bourke St, Docklands VIC 3008, Australia
Canada
661 University Ave #1201, Toronto, ON M5G 1M1, Canada
Germany
1 Kemperpl Berlin, Germany
Ireland
Portan, Co. Meath, Ireland
Netherlands
Jollemanhof 15, 1019 GW Amsterdam, Netherlands
New Zealand
461 Karangahape Road, Auckland CBD, Auckland 1010, New Zealand
Singapore
38 Beach Rd, Level 22 South Beach Tower, Singapore 189767
United Kingdom
1 Rathbone Square, Fitzrovia, London W1T 1FB, United Kingdom
USA
Address 1: 1 Hacker Way, Menlo Park, CA 94025, United States
Address 2: 1000 Marietta St NW Atlanta, GA United States
Address 3: 1180 Discovery Way, Sunnyvale, CA 94089, United States
Facebook Headquarters Team Members
| | | |
| --- | --- | --- |
| POSITION | NAME | Contact |
| Founder, Chairman & CEO | Mark Zuckerberg | support@fb.com |
| Chief Operating Officer | Sheryl Sandberg | support@fb.com |
| Co-Founder | Eduardo Saverin | Will Update |
| CFO | David Wehner | Will Update |
| CTO | Mike Schroepfer | Will Update |
| Board Member | Kenneth Chenault | Will Update |
| VP of Engineering | Jay Parikh | Will Update |
| VP Product Management, Head of WhatsApp | Will Cathcart | Will Update |
| Global Chief Marketing Officer | Antonio Lucio | Will Update |
| VP Growth | Javier Olivan | Will Update |
Can You Visit Facebook Headquarters?
Unfortunately, you cannot visit the headquarters. And entering the campus is only possible if there's a friend you have inside.
However, you can have a somewhat Facebook headquarters tour by simply visiting the Menlo Park campus park for posing Infront of the sign available.
It is actually one of the many popular spots for people to get a quick selfie. But there's not much luck with exploring the Facebook headquarters building physically.
The Industry Facebook Covers:
Social media and Advertising
The Products Facebook Covers:
Facebook
Messenger
WhatsApp
Instagram
Porta
Watch
Oculus
Calibra
The Brand Facebook Headquarters Covers:
FriendFeed.
Drop.io
Instagram
Lightbox.com
Hot Studio
Karma
Divvyshot
At least 30 mergers as well as acquisitions.
Major Share Holders of Facebook
By far and wide the greatest shareholder is Mark Zuckerberg with 57.9% of the shares.
Jim Breyer owns the next greatest number of shares, which is 11.4% in total.
Dustin Moskovitz owns 7.6% shares of the company. He's the youngest billionaire in the world.
The Russian billionaire, Yuri Milner owns 5.4% of the shares in total.
Brazilian entrepreneur and investor, also Mark's former BFF, Eduardo Luiz Severin owns 5% shares.
Looking Down the History
The service set its motion in 2004.
Around 6 million users were measured by December of 2005.
Around 100 thousand business pages were established by the year 2007.
The company went public in 2012. They had 507.92 billion dollars as capitalization.
After it went public, there were many significant events to take place out of which the occurrence of the "like button" was impactful.
Frequently Asked Question:
Who are the biggest competitors of Facebook?
Some of the serious rivals that Facebook has are google, snap inc, Twitter, and LinkedIn
What are the main beliefs of Facebook?
Facebook is known to be very serious about maintaining its organizational beliefs based on which the whole company runs.
And these are about giving voice to people, building helpful connections as well as community, serving everyone who needs technology usage in the best way possible, maintaining safety as well as respecting privacy, and making available economic opportunities for many.
What business strategy does Facebook follow?
Facebook has complete access to all that is happening in a user's life. And it does so by taking into account searches, followed people, liked companies, liked posts, lifestyle ideas and all the other information the user puts in.
Based on all this data, the company shows the user ads, which definitely have a great potential of being clicked and even made purchases by the individual. And by converting the traffic into potential customers for certain businesses, Facebook manages to do business as well.
How Does Facebook Make Money?
Facebook provides ad space that several advertisers would pay for promotions of their products. And depending on how much reach the promoters acquire; Facebook will make a certain amount of money from them.
Was this article helpful?